Ant-Man and the Wasp (SPOILER-FREE Review)
A. Verdict: Worth watching in theaters ASAP (SPICY!)
B. Good Enough for Repeat Viewing?: Absolutely!
C. Details, Please:
Sometimes, feeling small is a good thing. After watching this movie, I can say that it is an EXHILIRATING thing when Ant-Man and the Wasp are by your side.
This is a well-executed lighthearted adventure that is perfect for the summer. The best part is that all of the characters, old and new, feel three-dimensional. Paul Rudd could not be better as Ant-Man/Scott Lang. He continues to bring a likabale everyman vibe to the role while being naturally hilarious. Evangeline Lilly gets to share the spotlight this time as Wasp/Hope Van Dyne and she shines by complimenting her superhero partner's goofiness with her sassiness and serious determination to complete the mission of saving her mother, Janet Van Dyne (Michelle Pfeiffer), from being trapped in the sub-atomic dimension known as the Microverse. Having wings while in a shrunken state also gives her obvious advantages that Scott lacks. Assisting her, of course, is her grumpy dad, Dr. Hank Pym (Michael Douglas) who wants nothing more than to save his wife who has been lost for over 30 years. Luis (Michael Pena) was arguably the most popular character in the previous movie of the franchise and he continues to build on his comedic legacy as an ex-con who is giving back to society by operating a security firm with his funny pals, rapper TI and Kurt (David Dastmalchian). Even FBI Agent Jimmy Woo (Randall Park) nearly steals the show with his constant exasperation after having to monitor Scott who is on house arrest for helping Captain America during the events of Civil War. Laurence Fishburne is there for the ride as well as Dr. Bill Foster, an estranged former colleague of Pym's who might be the key to saving Janet. Completing the family dynamic are Judy Greer as Scott's understanding ex-wife along with her second husband, Bobby Cannavale's police officer Jim Paxton. The heart of the movie is Abby Ryder Forston's Cassie Lang, Scott's adorable daughter who is his reason for living and is a source of great wisdom despite being a young child.
In the villain department, Hannah John-Kamen's Ghost proves to be a different sort of antagonist than what we are used to seeing in superhero flicks. Her methods are questionable but her motivation is very understandable. Her high-tech suit looks really good and makes it seem as if she just stepped right out of a comic book page. Her ability to phase through solid objects makes her a credible challenge to Scott and Janet's shrinking powers. Although his role is small, Walton Goggins is entertaining as black market dealer, Sonny Burch. His associate, Divian Ladwa's Uzman also has a few memorable moments of his own as his patience grows thin with the antics of the heroes.
Director Peyton Reed has made no secret that he is a hardcore Marvel Comics fans and he goes all out to deliver the thrills of the reading experience on screen. His enthusiasm is transparent in every frame of cinematographer Dante Spinotti's impressive output. Despite the frequent size changing, the action is easy to follow. In terms of pacing, there was not a single dull moment. The movie is an extended breeze from start to finish. The chase sequences thru the streets of San Francisco are nothing short of stunning and showcase the city's visual splendor. Composer Christophe Beck's theme has been carried over from the previous movie and comfortably recurs in key moments to give this franchise its own musical identity. The acting is excellent from everyone. Michael Douglas and Michelle Pfeiffer should especially be applauded. This is the very first time that the two master thespians were ever in the same movie and their chemistry is off the charts. They make performing on camera look way too easy.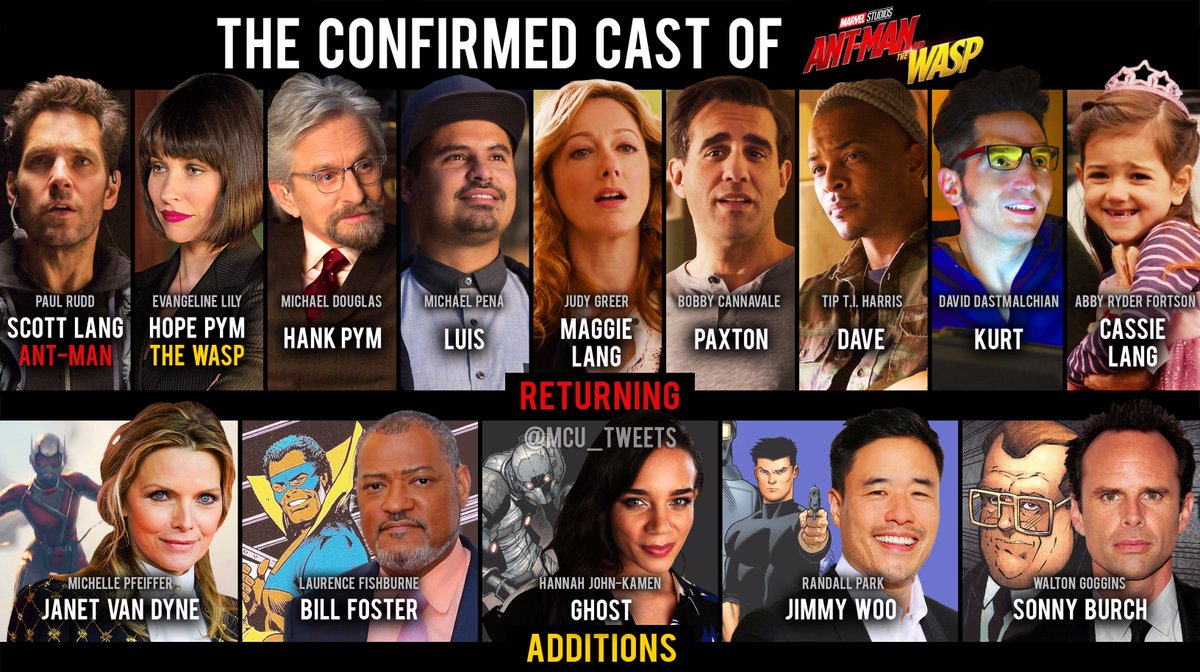 This is definitely another winner for the unstoppable Marvel Cinematic Universe (MCU) that is only getting stronger after 10 years. MAKE SURE that you watch the 2 POST-CREDIT SCENES (**THE FIRST ONE, AT LEAST).
Head over to the theater as soon as you get the chance. You will surely get your money's worth. Let me know your thoughts in the comments section below.