Curry Bites (Vol. 2): Best Movies of 2016 (Spoiler-Free)
2016 had its share of peaks and valleys but let's be honest, some of the valleys were extremely low.
Now that the year is behind us and Oscar Night approaches, we can look back and focus on the brights spots; the films that put smiles on many of our faces even when the outside world seemed chaotic.
So, smile with me as I reminisce over 2016's best movies in this spoiler-free zone.
For starters, Disney was victorious.
List of Winners for 2016 (Spicy and Spicier)
1. Captain America: Civil War
It's no secret that I love superhero movies. Marvel and DC made big plays for our wallets in 2016. I will say that only one flick from last year's genre offerings truly exceeded the hype to be something very special. On the surface, there were concerns about the movie's overcrowded cast and that it would be more of an Avengers movie instead of continuing Captain America's personal story. Both of those fears were quickly put to rest, thanks to the near-perfect direction of the Russo Brothers. The movie brilliantly leverages everything that has happened in the Marvel Cinematic Universe (aka MCU) up to this point and sets up a premise where the characters' differing reactions to a dramatic series of events fuel a heated interpersonal physical conflict with super powers galore. When the United Nations demands that superheroes register with government agencies worldwide in order to minimize collateral damage and have general accountability, Tony Stark (aka Iron Man) and Cap have a deep disagreement. Tony believes that the Avengers need to answer to a higher authority despite having a clear distrust of the same in previous movies. In contrast, Cap thinks that the team should be independent and that saving lives should not be complicated by the ever-changing political agendas of world leaders. I've made it clear to anyone that follows the Infinity Curry's Facebook page (www.facebook.com/infinitycurry) that I've always been #TeamCap from the very beginning. In my opinion, superheroes should be insulated from red tape and be an autonomous safety net when the military and law enforcement are held back from protecting the innocent by needless bureaucracy and political bickering. That all being said, Robert Downey Jr. gives his best performance as Stark since the first Iron Man movie. The other Avengers and new heroes all choose sides. A very uncomfortable split occurs between The Vision and Wanda Maximoff (aka Scarlet Witch) as their characters get further development after being introduced in Age of Ultron. Sam Wilson (aka Falcon) loyally backs up his new buddy, Cap, while also providing deadpan comic relief to break up the tension in key moments. Some like Natasha Romanoff (aka Black Widow) see the merits of both positions but ultimately is #TeamIronMan reluctantly for pragmatic reasons. The newcomers all get to shine, especially Black Panther and Spider-Man. Panther steals every scene that he is in, in and out of costume, thanks to actor Chadwick Boseman's effortless charisma. In Spidey'case, Tom Holland brings Peter Parker's trademark wisecracking to life in his debut as Marvel's flagship character even though his actual screen time is minimal. Hawkeye and Ant-Man also get their winning moments. Even though the grand battle between both sides at an abandoned German airport is a spectacle that raises the bar for all live-action superhero battles going forward, the highlight is the personal drama that leaves an emotional impact. The focus is always on the personalities and NOT their powers/skills; which is how any ensemble movie or TV show should be handled. Cap's friendship with Bucky Barnes (aka Winter Soldier) forms the core of the story as they struggle with the ambiguous nature of 21st century world affairs. Another thing that I have to keep praising the MCU for is how Cap remains morally principled and a likable Boy Scout in spite of many in the outside world not sharing his views. It's no different in this movie and his defiant stance against the UN's shaky moral pragmatism is nothing short of inspirational for fans of the character such as myself. There is always a true villain behind the scenes and Daniel Bruhl's Zemo gets the job done against Earth's Mightiest Heroes despite being a mere mortal operating in the shadows with only vengeance on his mind. In the end, Cap ends up with the best movie trilogy of any superhero to date!
Curry Rating: 5 out of 5 Chili Peppers

2. Finding Dory
Pixar continues to prove that it knows how to nurture its core franchises. I was honestly skeptical about this sequel since I really thought that the first movie covered all of the bases and had no clue as to where the story could go without being repetitive. Luckily, I was surprised in a good way. Ellen DeGeneres's Dory is given a sad backstory early on that goes straight for your gut and makes you root for her happy ending all of the way thru the movie's colorful closing act. The father-son duo of Albert Brooks's Marlin and Hayden Rolence's Nemo are supporting characters this time around while ceding center stage to the title character's quest for her missing parents in a high-tech California aquarium. A charming new addition to the cast is Ed O'Neill's Hank, a cranky octopus who is initially ambivalent to Dory's plight but gets dragged into her shenanigans anyways. Also Dory's short-term memory disability is treated seriously for emotional resonance with the audience and only gently milked for laughs. Other talkative aquatic creatures also make their presence welcome to push the story along. All of the elements come together in an easily consumable package while having Pixar's trademark character depth for older viewers. A celebratory dance from Ellen is well-earned.
Curry Rating: 5 out of 5 Chili Peppers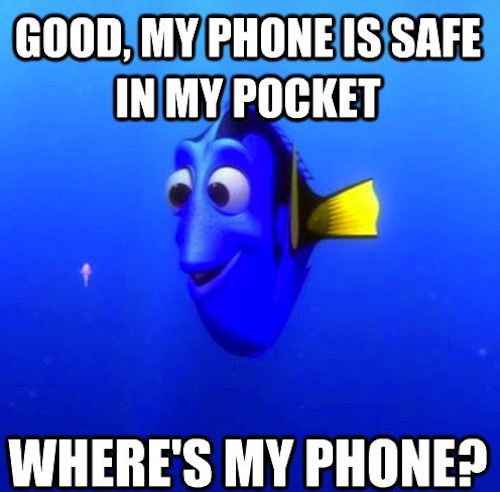 3. Zootopia
Disney started the year off with a bang, to say the least. On the surface, this was merely a kid-friendly cop story in a big city full of anthropomorphic mammals. Yet, it was so much more. The tension between predators and prey species was tackled as a real-life metaphor for misunderstandings between different ethnic and religious groups in modern society. Furthermore, bigotry was rightfully shown as a 2-way street. Rookie bunny cop Judy Hopps (Ginnifer Goodwin) and hustler fox Nick Wilde (Jason Bateman) form an uneasy alliance to track the disappearance of city residents that points to a larger conspiracy that threatens to forever destroy any hope for coexistence. Despite the heavy subject matter for an animated flick, there is tons of witty humor to balance it all out. This is a new franchise that is just getting started and I can't wait to find out what is in store next.
Curry Rating: 5 out of 5 Chili Peppers

4. Star Trek Beyond
Out of all of the movies on this list, this is definitely the most underrated and deserves more acclaim. As stated before, it's not easy to craft an ensemble flick but director Justin Lin succeeds easily with an assist from writer Simon Pegg who also plays chief engineer Montgomery Scott (aka Scotty). Hardcore fans of the franchise have been critical of this rebooted series that JJ Abrams had ushered in. Yet, this movie actually feels like an extended episode of the original series in the best possible way. It's just a routine Starfleet mission far from Earth that is disrupted. Chris Pine is relaxed as a more experienced Captain James T. Kirk who selflessly does everything possible to save his crew when the USS Enterprise crashes into a mysterious planet after being shot down. A lot of the entertaining character drama is derived from Zachary Quinto's emotionally challenged Spock and Karl Urban's cranky Dr. Leonard "Bones" McCoy having no one else to rely on but each other to survive in hostile territory. Sofia Boutella's Jaylah is a shady scavenger who bonds with Scotty over technology as they plot against a common enemy who is none other than Idris Elba's ruthless
Krall, a tribal leader whose dark past gives him plenty of ammunition to oppose everything that Starfleet stands for. More light could have been shed on Krall's backstory but it doesn't prevent the movie from being a wonderful celebration of the franchise's 50th Anniversary. Also, rather than being a generic sci-fi action movie, a lot of the challenges are solved collectively by the crew thinking things through before committing to an action. It's a shame that the movie didn't perform better at the box office but it's good that a sequel is already in development with Chris "Thor" Hemsworth returning as Kirk's dad. Can't wait to see what lies next for Starfleet.
Curry Rating: 4.5 out of 5 Chili Peppers

5. Deadpool
The "Merc With The Mouth" was the true cinematic underdog that scored big at the box office in 2016. Remember, this movie was made in spite of Fox, not because of Fox. Star Ryan Reynolds had to fight for almost 10 years behind the scenes for this modern classic to happen. If test footage hadn't been leaked to massive online acclaim, Reynolds might not have gotten sufficient leverage. The movie was still given a very tight budget; so much so that Reynolds had to dig into his own pockets to pay for the writers to be on set. In the end, it was far more successful than any X-Men flick to date. It was also very faithful to the source material, a winning concept that Fox executives seem unable to grasp. Deadpool's over-the-top-antics and self-aware pop culture-based humor are tailor-made for the 21st century's social media craze. The story was simple. Deadpool is a physically scarred sarcastic mercenary with regenerative powers who wanted to get back at the enemy who stole his life from him. His special brand of humor that comics book fans have been familiar with a long time was what enabled him to win over the general audience. Colossus has been a popular X-Man for decades but wasn't done justice until this movie (His depictions in X2 and X3 were very weak attempts). It really felt like he stepped out of the comic book pages as his earnestness balances out Deadpool's total lack of discipline. Even Nega Sonic Teenage Warhead had her humorous moments in addition to her awesome name. Morena Baccarin's Vanessa Carlysle was more than just a token love interest as an endearingly tough stripper. Since the movie was released during Valentine's Day weekend, it could be argued that this was a much better date movie option than 50 Shades of Grey (I know that my fellow males will unanimously agree while avoiding the latter like a plague), thanks to the sizzling chemistry between Reynolds and Baccarin. I don't want to live in a world where Deadpool doesn't exist and I know that I'm not the only one who feels that way!
Curry Rating: 5 out of 5 Chili Peppers

6. Moana
The Disney Princess line only keeps getting stronger and Moana's success is the latest proof of that. The ancient South Pacific setting feels fresh. Only Disney's stellar animation team could believably make the ocean itself into a character by giving it personality attributes without compromising on its rich visual splendor. Moana herself is impressively voiced by 15-year old Auli'i Cravalho. Rather than trying to win the heart of a prince (of course, there is nothing wrong with that but it's also ok to try something new), she just wants to save her people and goes on an enchanted quest to do so. Dwayne "The Rock" Johnson continues to prove that he makes any movie better as the self-serving Polynesian god, Maui. Cravalho is easily able to spar with Johnson verbally as the two characters form an unlikely friendship to save Oceania by restoring the heart of island goddess Te Fiti while also facing the destructive force of the Lava Queen, Te Ka, along the way. The movie was directed by Ron Clements and John Musker, the talented pair that gave us The Little Mermaid and Aladdin. The music by Mark Mancina, Lin-Manuel Miranda and Opetaia Foa'i also hits the spot like you would expect from a feel-good Disney musical. It cannot be repeated enough that putting John Lasseter in charge of Disney animation is the gift that keeps on giving.
Curry Rating: 5 out of 5 Chili Peppers

7. Rogue One: A Star Wars Story
Many were skeptical about a Star Wars movie that did not directly involve any characters from the main Skywalker Family saga. This movie proved that this is one franchise that is so big that it could expand in any number of directions as long as the audience is taken on a satisfying cinematic journey. The LESS I say about this flick, the better. To truly appreciate it, you definitely should remember the key events from Star Wars Episode 4: A New Hope, the masterpiece that started it all. Rogue One takes place immediately before it and explains how the plans to the Death Star were stolen before being delivered to the Rebel Alliance via Princess Leia. All of the characters serve the plot. Jyn Erso (Felicity Jones) and Cassian (Diego Luna) are on the serious side as the leads. Snarky reprogrammed Imperial droid KTSO (voiced by Alan Tudyk) and Chirrut Îmwe (Donnie Yen) balance things out in the humor department and emerge as the fan-favorite characters. Ben Mendelsohn's Orson Krennic is the insecure commander of the Death Star project who is trying hard to earn respect from his Imperial superiors and overcompensates by being ruthless with our heroes. Mads Mikkelsen only has a small part to play as Galen Erso, the reclusive designer of the Death Star and estranged father of heroine Jyn. Of course, Darth Vader absolutely steals the show despite his very limited screen time. Fans get to see him perform stunts that were only hinted at in previous movies. James Earl Jones also returns to voice the legendary movie icon and makes you feel a chill with every syllable uttered between the character's trademark heavy breathing. Repeat viewings only make the details easier to appreciate. Director Gareth Edwards needs to be commended for making a vital contribution to the saga.
Curry Rating: 5 out of 5 Chili Peppers

Feel free to share your comments below!