2017: Underrated Year for Movies and We've Seen Nothing Yet!
There has been all this talk about Hollywood's disappointing box office performance during the summer of 2017.
Factually speaking, that is TRUE.
What is also TRUE is that this has been an exceptional year as a whole for blockbusters, which are NO LONGER reserved for just the summer.
What?! Not convinced?
Sure, I was hoping for some skepticism. Let us jointly reminisce about the movies that made millions across this tiny blue planet smile so far this year.
So, cheer up, haters.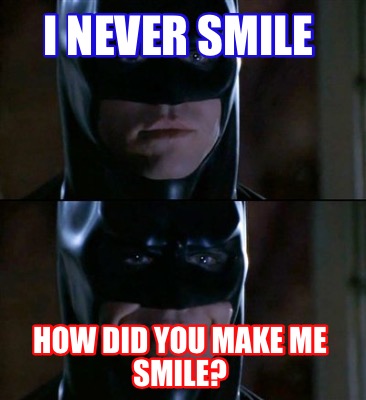 Otherwise, you don't want my local suburban Jedi crew tickling you into cackling with our battle-stained plastic lightsabers.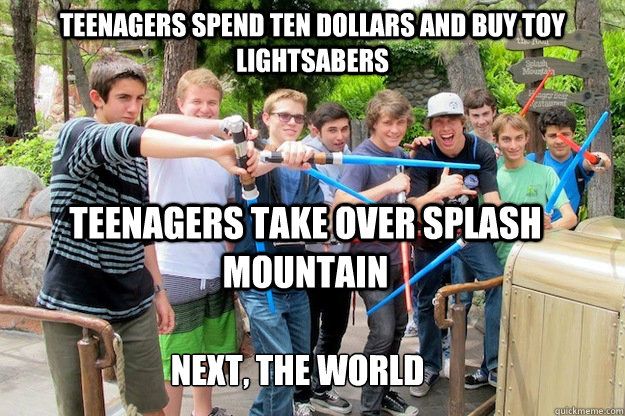 Exhibit A
M Night Shyamalan redeemed his career for starters with a kidnapping thriller featuring pop-corn friendly schizophrenia in Split.
Exhibit B
John Wick got a new dog and created more job vacancies in NYC's colorful criminal underworld. All he needs is a pencil to start raising the body count, after all.
Exhibit C
Against all odds, Lego Batman made the Dark Knight popular with critics and children again. A new generation of fans discovering Michael Jackson's masterpiece, Man in the Mirror, is just gravy.
Exhibit D
Popular comedian Jordan Peele proved his chops as a director in the thriller genre with Get Out, a widely liked edge-of-your-seat drama that keeps your eyes glued all of the way thru to the finish while also being a biting satire about race relations in 21st century America.
Exhibit E
Hugh Jackman went out on top in his final performance as Wolverine in Logan, which is a magnificent modern western as much as it is one among the superhero genre's best outputs. Patrick Stewart is no slouch in the acting department either as he says goodbye in a heart-tugging Oscar-worthy way as Professor Charles Xavier.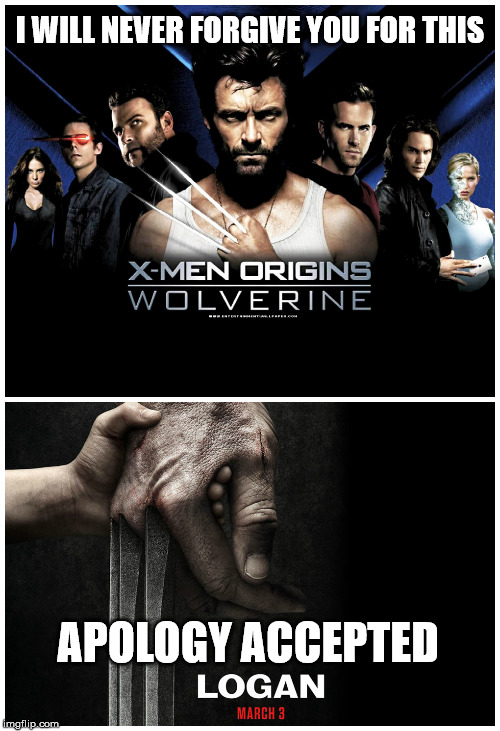 Exhibit F
Kong marked his territory in a new cinematic landscape and deserves a mountain of bananas in compensation before he warms up to smack Godzilla around.
Exhibit G
We were the guests of Hermione and Legion who translated a beloved Oscar-winning Disney animated classic to live action with all of the magical singing in tact. It was also proven without a doubt that Gaston doesn't need to look as if he mixes steroids with his daily intake of oatmeal (or 5 dozen eggs rather) to pass an MTV-certified douchebag test with highest honors.
Exhibit H
A serious character-driven Power Rangers movie that mixed the best elements of past teenage epics like The Breakfast Club and The Goonies was achieved while still having familiar colorfully unrestrained action-packed fun with the concept. I was too old too get into the franchise when it was in its prime during the mid-90s but I had a blast and genuinely enjoyed it as legit sci-fi entertainment before mentally planning my next Krispy Kreme visit.
Exhibit I
Vin Diesel's invitation list to his family bbqs got longer and we got to witness Charlize Theron unleash car-mageddon in NYC in Fast 8.
Exhibit J
Baby Groot became even more lovable and Star Lord's daddy issues were all resolved in Guardians Vol 2 with another winning retro soundtrack worthy of a
pleasing space opera sequel that elevated the celebration of older millenial-friendly pop culture and Dairy Queen to new heights.
Exhibit K
She's got legs and she knows how to use them was never more appropriate to say about the massive success of a critic-friendly adventure movie featuring the most iconic female superhero of all time. Star Gal Gadot and director Patty Jenkins erased all doubt after Wonder Woman's release that ladies can win big in a male-dominated Hollywood genre and that too while saving the DC Extended Universe with a powerful dose of much-neeeded crowd-pleasing earnestness.
Exhibit L
All of you huggable cranks who complain about Hollywood not releasing original content anymore should have happy faces after the general audience's generous support of Baby Driver (along with the aforementioned Split and Get Out), a charming heist caper that is the biggest hit so far for former niche director Edgar Wright.
Exhibit M
A Spider-Man movie that is clearly the best one since Tobey McGuire saved a speeding train from the mechanical tentacles of Doc Ock. Star Tom Holland is here to stay as a new anchor for the unstoppable cinematic juggernaut that is the Marvel Cinematic Universe and Micheal Keaton almost steals the show as the Vulture, an almost relatable winged working class supervillain. In a perfect world, Sony's takeaway from Homecoming's obvious success would be to only let Marvel Studios handle its superhero properties and NOT make any spinoffs on its own but that is sadly expecting too much.
Exhibit N
The best modern movie trilogy about post-apocalyptic monkey business concluded with an emotional sci-fi drama where Caesar becomes the Simian legend that he was born to be while protecting his kind from a morality-challenged army of desperate human survivors in War for Planet of the Apes.
Exhibit O
Christopher Nolan continued his streak of box office success with Dunkirk and took IMAX immersion to a new level in this briskly-paced World War 2 drama about the real-life miraculous rescue of 330,000 British and French troops from certain death at the hands of an overwhelming Nazi force.
Exhibit P
Horror fans were served well with Annabelle: Creation, the first movie on this list that I have not watched. So, I cannot personally vouch for its quality but its box office success is an indication of happy viewership.
Exhibit Q
Stephen King is definitely grinning like Pennywise after the recent phenomenal success of IT. This is the best gift for Hollywood's horror genre in a very long time.
Exhibit R
Kingsman: The Golden Circle is a fun ride even though it lags in comparison to the first movie in the franchise plot-wise. Some of the graphic violence is shockingly unsettling despite the breezy tone but that should be expected in this deliberately over-the-top spy adventure with moments of black humor. As a bonus, Elton John might even be able to launch a 2nd career as a comedic actor.
So, that brings us to the present day of the year and it is NOT EVEN October yet.
If you need to be educated on the cinematic excitement that is potentially in store for the remainder of 2017, let your eyes embrace the following visual onslaught.....
![2017movies21] (http://media.comicbook.com/2017/08/justice-league-poster-superman-1015780-1280x0.jpg)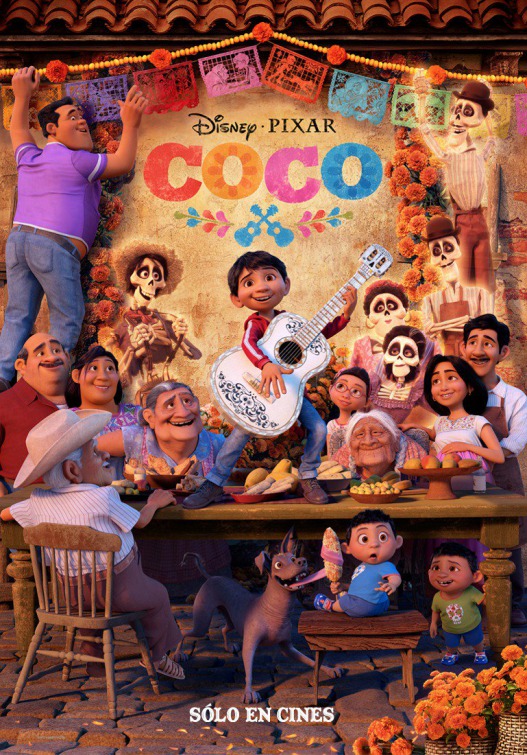 In summary, 2017 seems to have been a record year for well-received blockbusters with more coming along the way (in the case of Star Wars: The Last Jedi, I just hope that Luke Skywalker remains a good guy from start to finish despite all of the disturbing rumors floating around on the information super highway). So, any discussion from the media about Hollywood's recent downturn should consider all of the movies cited above. To reinforce my point and close out this article, I will throw in The Big Sick as well since fellow desi Kumail Nanjiani's box office success story this year is well deserved.
![2017movies25] (http://cdn3.thr.com/sites/default/files/imagecache/landscape_928x523/2017/01/the_big_sick_sundance_still_1_-publicity-_h_2017.jpg)
Share your thoughts about 2017's movie output in the comment section below.